Forest Landowner Conference - Friday, May 1, 2020
Location: Delta Hotels Helena Colonial, Helena, Montana
The Forest Stewardship Foundation and Northwest Management, Inc. invite you to attend the eleventh Annual Forest Landowner Conference.

"Becoming the Best Forest Steward Possible"
The agenda is prepared and available for download and viewing below. We have many topics of particular interest to forest landowners as well as an array of talented and passionate speakers.

Brochures will be mailed out in early March. You may register here and pay online, or by returning a mail-in registration. We look forward to seeing you soon!
Check back for the Landowner Conference Agenda!
Come prepared to bid Silent Auction Items.

Room Reservations
A negotiated room rate has been set for our Conference with the Delta Hotels Helena Colonial, 2301 Colonial Drive, Helena, Montana 59601 from $99/night plus tax for a single, 115/night plus tax for double for the Montana Forest Landowner Conference.

Call: 406-443-2100 and mention that you are attending the Montana Forest Landowner Conference.
DELTA HOTELS BY MARRIOTT HELENA COLONIAL
2301 COLONIAL DR , HELENA, MONTANA 59601
A huge thank you to our many sponsors for supporting our event: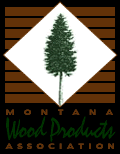 Forest Stewardship Foundation
Northwest Management, Inc.